Cookies on the Abercrombie & Kent website
We use cookies to help you get the most from our site. If you continue without changing your settings, we'll assume that you're happy to receive all cookies on our site. However, you can change your
cookie settings
at any time.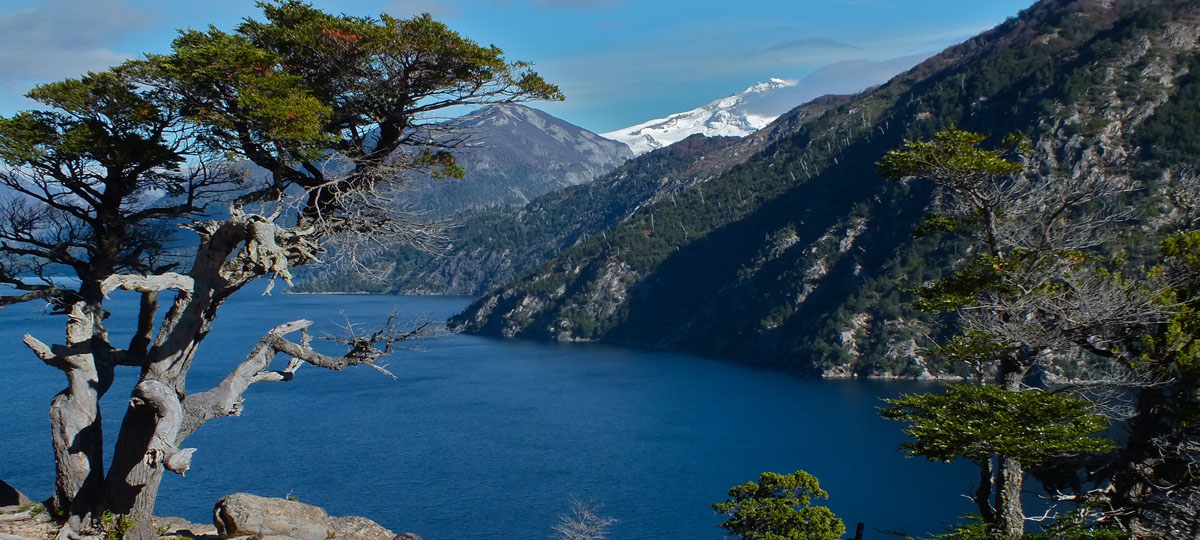 Latest News from A&K Argentina
A&K South America: Covid-19 Actions and Policies Update
Abercrombie & Kent South America is part of the A&K Group of Companies, the World's largest network of DMCs with some 55 offices in more than 30 countries and over 50 Years' experience of looking after the needs of luxury travellers. Travelling with A&K means you benefit from the A&K cocoon every step of the way; the safety of our guests, as well as our staff, is paramount to us.
This means that we have a robust support team to handle rapidly evolving situations such as the Coronavirus (COVID-19) outbreak, whether supporting our guests or our staff around the globe.
In all our destinations, our local teams are closely monitoring the development of Coronavirus and we will contact you should there be any immediate need to review your travel plans.
In addition to our usual high standards of care, our DMC offices are also ensuring similar levels of protection when it comes to Coronavirus. We are prepared in case of any suspicion of coronavirus risk to guests or staff to ensure that anyone who does become unwell is quickly cared for in the right way. Wherever possible in the event of illness, our staff will be on hand to assist and to minimise the impact on others.
Cancellation policy
For those due to travel soon, if you have concerns about the trip and the impact of Coronavirus on travel plans, please do contact us to discuss your options. Whilst, in most cases, there is no reason to change these plans, we do understand the many concerns that our guests and Travel Advisors may have in the current climate.
If you need to delay existing travel plans because of Coronavirus, we will do our very best to accommodate such requests, subject to partners (hotels, airlines etc.), the vast majority of whom are being equally flexible. In most cases, we will be able to move the booking to a new date without penalty, although the cost of your trip may be adjusted to reflect the new dates, particularly if those coincide with festivals or peak season. * 
If you make a new booking with us from 6th March to 31st May 2020 to travel on any date in 2020, we are also relaxing our cancellation policy in the same way until 60 days prior to travel. Again, there will be a few exclusions and these will be advised at the time of booking. *  
In conclusion, please remember that we are here to help. So please do not hesitate to contact us.
* All monies will be kept as in-house credit and alternate travel must begin within 12 months of original departure date. Standard terms and conditions apply to the new booking; however, in all circumstances, in-house credit is non-transferable, non-refundable and any unused portion is forfeited. Applicable price of the new journey applies. Guest is responsible for all other related costs, including any air travel change fees and additional insurance premiums. Special terms are not applicable to booking cancellations and changes made prior to March 6, 2020, are subject to change and may be withdrawn at any time.
Iguazu Airport Reopens
After a couple of months of works on the landing strip of the Iguazu Airport, we are happy to announce that the terminal is fully operative again, and flights will be departing and arriving normally. Although there are still works going on in the parking lot area, we expect them to be finished soon.
New Tucuman - Sao Paulo Flight by TAM Airlines
TAM Airlines is focused on a project that allows more connectivity in the region, they have recently unveiled a route that connects the Brazilian city of Sao Paulo with Tucuman in the quaint Argentine Northwest, for a more vibrant and contrasting experience.
The flight is 3 hours long, and operates once a week with an Airbus 320 with capacity for 174 passengers.
Buenos Aires - Los Angeles Route by American Airlines
We are happy to announce that starting December 2019, American Airlines will be presenting their new direct route from Buenos Aires to Los Angeles, featuring 3 flights a week.
Remember that commencing in April 2019, there will also be 4 weekly flights from Cordoba to Miami.
*Stay tuned for more news.
Flybondi Opens Buenos Aires - Trelew Route
Flybondi has operated the first flight connecting Trelew and El Palomar Airport in Buenos Aires. The route will have 3 frequencies a week, on Tuesdays, Thursdays and Saturdays. Trelew is the gateway to pristine Peninsula Valdes, where guests may enjoy close encounters with some of the species that call this place home, including whales, penguins or even orcas.
---
© Abercrombie & Kent Ltd. All rights reserved
Translate this page
* Translation cannot be guaranteed. For more information in your language please contact us.